Publications
Journal of Religious History
The Journal of Religious History was established by a group of historians at the University of Sydney in 1959. The first issue appeared in 1960.  The Journal is now published on behalf of the Religious History Association by Wiley whose web site includes information on current issues, the editorial board and guidelines for submissions.
Editors-in-Chief:

Laura Rademaker

Dr Laura Rademaker is Postdoctoral Research Associate and Deputy Director of the Research Centre for Deep History. Laura is the author of Found in Translation: Many Meanings on a North Australian Mission (University of Hawai'i Press, 2018) on language and cross-cultural exchange at Christian missions to Aboriginal people.   Her work explores the possibilities of 'cross-culturalising' history, interdisciplinary histories as well as oral history and memory. At present, Laura is contributing to the Deep Human Past project, seeking to tell the 'deep' history of Australia and expand notions of history and the past. She is working on a book about the Tiwi Islands and Aboriginal encounters with Catholicism and researching the closing of Christian missions, secularisation and Indigenous self-determination.   As well as being co-editor of the Journal of Religious History, Laura is associate editor for Aboriginal History Monographs.
Miles Pattenden
Dr Miles Pattenden, MA BD (Cantab), MA (Toronto), DPhil (Oxon), FRHistS, is Senior Research Fellow in Medieval and Early Modern Studies at the Institute for Religion & Critical Inquiry, Australian Catholic University. He works on the history of the Roman Catholic Church in the early modern period and is the author of Pius IV and the Fall of the Carafa (Oxford University Press, 2013) and Electing the Pope in Early Modern Italy, 1450-1700 (Oxford University Press, 2017).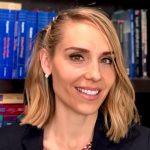 Sarah Irving-Stonebraker
Dr. Sarah Irving-Stonebraker is Senior Lecturer in History at Western Sydney University. She was awarded her PhD in History from Cambridge University (2007), where she was a Commonwealth Scholar at King's College. Her first book, Natural Science and the Origins of the British Empire, was awarded The Royal Society of Literature and Jerwood Foundation Award for Non-fiction. Her current research project is a history of the idea of religious liberty in Australia from 1788.
 AIMS & SCOPE:
'The Journal of Religious History is an international, double-blind, peer-reviewed journal that aims to publish high quality, impactful scholarship and research that makes original and significant contribution to the field of religious history. The scope of the journal is the history of all religions and their relationship with the human experience across all time periods; the journal explores religion and its related subjects, along with debates on comparative method and theory in religious history. It publishes and invites original research articles, review articles, notes and documents, and book reviews.'
The new directions for the journal are introduced by our editors here: JRH – EDITORIAL NOTE .  Please check out our 'New Directions' talk on YouTube here: https://www.youtube.com/watch?v=3UO0sOpdVc0&t=10s
The structure as well as 2 'open access' articles for  Volume 44, Issue 3, mentioned in the editorial note,  can been accessed here: https://onlinelibrary.wiley.com/toc/14679809/2020/44/3
SUBMISSIONS:
Style Guide for submissions: The Journal of Religious History follows the Chicago Manual of Style, 16th ed. Contributors may also refer to Kate L. Turabian's short guide to the Chicago style, A Manual for Writers of Term Papers, Theses and Dissertations, 6th ed. (Chicago: University of Chicago Press, 1996).
Spelling: The Journal of Religious History publishes in British English. For word usage and word division, please refer to the Oxford Concise English Dictionary.
Abbreviations should follow the Oxford Classical Dictionary.
Authors wishing to submit to the Journal of Religious History please refer to our  Author-Submission Guidelines here and for more information at: http://onlinelibrary.wiley.com/journal/10.1111/(ISSN)1467-9809/homepage/ForAuthors.html
Book Review Editor

Celeste McNamara
Dr Celeste McNamara is Assistant Professor of history in the School of History and Geography, Dublin City University, Ireland. She is a specialist in early modern Italian history, Catholic Reform, and religious culture. She is the author of The Bishop's Burden: Reforming the Catholic Church in Early Modern Italy (The Catholic University of America Press, 2020). Currently she is working on a project entitled Sin in the Serenissima: Illicit Sexuality in Early Modern Venice, which examines the policing of sexual morality by both secular and ecclesiastical officials.
FOR BOOK REVIEWS please contact Celeste McNamara at email: [email protected]
or Anna Haunton at email: [email protected]
REVIEW BOOKS TO BE SHIPPED/POSTED TO THE FOLLOWING ADDRESS:
Attn:  Dr Celeste McNamara
c/o Anna Haunton
The Journal of Religious History
Studies in Religion, School of Letters, Art & Media
A20 – John Woolley Building
University of Sydney
NSW 2006, AUSTRALIA (+61 0425320440)
You can download our Book Review style guide here: Book Review Author General & Style Guide-JRH_2020
Social Media Editor

Dan Armstrong
Dan Armstrong is a Doctoral Research at the University of St Andrews and member of the European Research Council Project: Civil Law, Common Law, Customary Law. His thesis is entitled 'Anglo-Papal Relations, c.1066-c.1135'.
Dan's interest centres on the religious history of the Latin West in the High Middle Ages, especially the Anglo-Norman kingdom of England and the dynamic between the papacy and the periphery.
Follow us on Social Media: https://twitter.com/Journal_RH
---
---
TheRHA. Newsletter of the Religious History Association
TheRHA carries news of the Association and reports from state and international representatives about publications, grants and events. Submissions for consideration in TheRHA should be sent to the editor:
Anna Haunton
JRH Associate Editorial Manager
TheRHA Newsletter Editor
RHA Membership & Web Administrator
The Journal of Religious History
Studies in Religion, School of Letters, Art & Media
A20 – John Woolley Building
University of Sydney NSW 2006
Email: [email protected]
---
Archive
Back issues of RHesiS: Newsletter of the Religious History Society (1999-2010), and TheRHA
RHesiS 1 (1999) – 2 (2001) – 3 (2003) – 4 (2004) – 6 (2006) – 7 (2007) – 10 (2008) – 11 (2009) – 12 (2010)
TheRHA 13(2011) [New Series]: 1 (2012)  –  2 (2013) –  3 (2014)  –  4 (2015)   –   No 5 – 2016
Newsletter TheRHA-No 6 March 2017  –  Newsletter TheRHA-No 7 March 2018
Newsletter TheRHA-No 8 March 2019  – Newsletter TheRHA-No 9 March 2020
Newsletter TheRHA_10_March 2021